Choose Your Extension, Start Creating Data Now!
AI extension, which is powered by deep learning, has the ability to analyze the words in seconds, so the required information displays on screen immediately.
Keep your data at your fingertips in popular applications (Teams, Slack, Gmail, Zoom, Office 365, etc.) with Reportql integration support.
Create bots throughout chat applications such as Telegram, Teams or Slack and get instant information from the database with a simple query.
Notification extension allows you to get precautionary warning reports before a critical situation happens or make your analyses automatically delivered to users inbox by e-Mail on a specific day and time of the week.
This extension allows coding with queries to create reports in table, pivot, or chart format using real-time data from different databases. Developers can create rich-content dashboards for monitoring or analysis purposes.
Analyze data with Ad-hoc instead of cache. Build rich content dashboards in minutes.
Analyze data in different software on a single screen.
Security and Authorization
Full data protection with two-factor authentication and authorization.
Minimum System Requirement
Work with existing hardware without any system investment.
Multiple Database Support
All SQL-based databases are supported.
Easy Use and Installation
Follow quick installation steps and start presenting data with a simple interface.
Access all analyzes from anywhere, regardless of location, time and device.
Present data, analyze and create reports or dashboards in minutes with a simple interface.
Reportql provides fast and effective solutions when preparing dashboard, analyzing and answering report requests.
Developers with a basic SQL knowledge provide 50% efficiency in preparing/presenting reports and creating dashboards by coding their own queries.
Artificial Intelligence, Integrations and No Code extensions allow users to instantly extract information or make analysis from any database without coding.
White label business model provides software manufacturers the opportunity to sell reports, analyses, and dashboards created by their own development team through out the application. The platform also enables the marketing activities for product licensing and extensions to be conducted in application.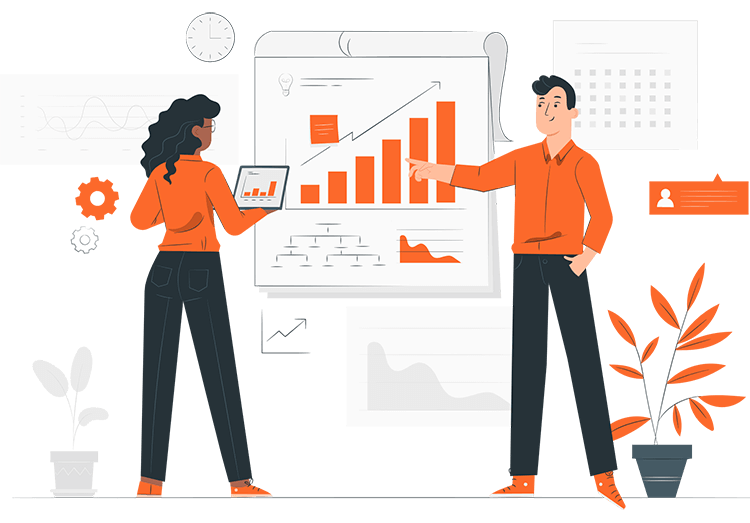 e-Mail Address
info@reportql.com